OHIO's FALLEN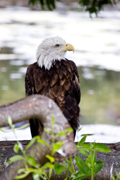 According to the National Law Enforcement Memorial Fund, on average—one law enforcement officer is killed in the line of duty somewhere in the United States every 57 hours. Since the first known line-of-duty death in 1791, more than 19,000 U.S. law enforcement officers have made the ultimate sacrifice.  According to Ohio COPS (Concerns of Police Survivors), Ohio ranks 5th in the nation for the number of police officers killed in the line of duty.
The Ohio Association of Chiefs of Police is a premier organization by and for Ohio's Police Chiefs and as the OACP represents our police leaders, our leaders represent the many police agencies and officers within our local communities.
In light of such representation it is appropriate that when one of our officers gives the ultimate sacrifice of his or her life, the Ohio Association of Chiefs of Police will honor that sacrifice as a symbol from all of Ohio's police chiefs of the commitment and dedication made to our profession and for the people of Ohio.
Based on information from: www.odmp.org

Ohio 2017
Police Officer Justin Leo
Girard Police Department, OH
EOW: Saturday, October 21, 2017
Cause of Death: Gunfire
K9 Dino
Green Township Police Department
EOW: Monday, September 25, 2017
Cause of Death: Duty related illness
Patrolman Marvin Scott Moyer
Lancaster Police Department
EOW: Friday, May 26, 2017
Cause of Death: Duty related illness
Chief of Police Steven Eric DiSario
Kirkersville Police Department, OH
EOW: Friday, May 12, 2017
Cause of Death: Gunfire
Police Officer David J. Fahey, Jr.
Cleveland Police Department, OH
EOW: Tuesday, January 24, 2017
Cause of Death: Vehicular assault
Ohio 2016
Police Officer Aaron J. Christian
Chesapeake Police Department, OH
EOW: Tuesday, October 18, 2016
Cause of Death: Automobile accident
Trooper Kenneth V. Velez
Ohio State Highway Patrol, OH
EOW: Thursday, September 15, 2016
Cause of Death: Struck by vehicle
Police Officer Sean Richard Johnson
Hilliard Division of Police, OH
EOW: Thursday, May 19, 2016
Cause of Death: Motorcycle accident
Police Officer Steven Michael Smith
Columbus Division of Police, OH
EOW: Tuesday, April 12, 2016
Cause of Death: Gunfire
Police Officer Thomas Cottrell
Danville Police Department, OH
EOW: Sunday, January 17, 2016
Cause of Death: Gunfire
K9 Jethro
Canton Police Department, OH
EOW: Sunday, January 10, 2016
Cause of Death: Gunfire
Ohio 2015
K9 Falko
Toledo Police Department, OH
EOW: Wednesday, August 12, 2015
Cause of Death: Gunfire
Police Officer Sonny Kim
Cincinnati Police Department, OH
EOW: Friday, June 19, 2015
Cause of Death: Gunfire
Deputy Sheriff Michael Brandle
Jefferson County Sheriff's Office, OH
EOW: Thursday, May 21, 2015
Cause of Death: Heart attack
Ohio 2014
Police Officer Justin Winebrenner
Akron Police Department, OH
EOW: Sunday, November 16, 2014
Cause of Death: Gunfire
K9 Beny
Montville Police Department, OH
EOW: Sunday, September 28, 2014
Cause of Death: Heat exhaustion
Ohio 2012
Police Officer Jason Edward Gresko
Willoughby Police Department, OH
EOW: Friday, September 21, 2012
Cause of Death: Automobile accident
K9 Zak
Mercer County Sheriff's Office, OH
EOW: Wednesday, August 1, 2012
Cause of Death: Heat exhaustion
K9 Andy
Vermilion Police Department, OH
EOW: Tuesday, June 26, 2012
Cause of Death: Fall
Police Officer Frank Dennis Mancini
Akron Police Department, OH
EOW: Monday, January 23, 2012
Cause of Death: Gunfire
Ohio 2011
K9 Bungee
New Albany Police Department, OH
EOW: Wednesday, May 25, 2011
Cause of Death: Struck by vehicle
Sergeant Brian Scott Dulle
Warren County Sheriff's Office, OH
EOW: Tuesday, May 10, 2011
Cause of Death: Vehicular assault
Police Officer Andrew Scott Dunn
Sandusky Police Department, OH
EOW: Saturday, March 19, 2011
Cause of Death: Gunfire
Captain Daniel Patrick Stiles
Uniontown Police Department, OH
EOW: Tuesday, February 15, 2011
Cause of Death: Struck by vehicle
Police Officer Jonathan V. Bastock
Stow Police Department, OH
EOW: Saturday, February 5, 2011
Cause of Death: Duty related illness
Police Officer Tom Hayes
Columbus Division of Police, OH
EOW: Thursday, January 20, 2011
Cause of Death: Gunfire
Deputy Sheriff Suzanne Michelle Hopper
Clark County Sheriff's Office, OH
EOW: Saturday, January 1, 2011
Cause of Death: Gunfire
Ohio 2010
Sergeant James Anthony Kerstetter
Elyria Police Department, OH
EOW: Monday, March 15, 2010
Cause of Death: Gunfire
Police Officer Thomas F. Patton, II
Cleveland Heights Police Department, OH
EOW: Saturday, March 13, 2010
Cause of Death: Heart attack
Trooper Andrew C. Baldridge
Ohio State Highway Patrol, OH
EOW: Thursday, February 4, 2010
Cause of Death: Automobile accident
Chief of Police Carl Ellis Worley
Ross Township Police Department, OH
EOW: Tuesday, January 26, 2010
Cause of Death: Heart attack
Ohio 2009
Police Officer Jarod Michael Dean
Boston Heights Police Department, Ohio
End of Watch: Monday, January 19, 2009
Cause of Death: Struck by vehicle while clearing debris from a previous accident
Ohio 2007
Police Officer Brian Evans
Mansfield Police Department, OH
EOW: Wednesday, December 26, 2007
Cause of Death: Gunfire
Police Officer George Brentar
Euclid Police Department, OH
EOW: Wednesday, October 10, 2007
Cause of Death: Automobile accident
Trooper Jack P. Holland, II
Ohio State Highway Patrol, OH
EOW: Tuesday, August 21, 2007
Cause of Death: Animal related
Special Deputy Stephen Bollinger
Franklin County Sheriff's Department, OH
EOW: Sunday, August 5, 2007
Cause of Death: Automobile accident
Officer Jason West
Cleveland Heights Police Department, OH
EOW: Saturday, May 26, 2007
Cause of Death: Gunfire
Probation Officer David Poling
Gallipolis Municipal Court, OH
EOW: Tuesday, May 22, 2007
Cause of Death: Drowned
Detective Keith Dressel
Toledo Police Department, OH
EOW: Wednesday, February 21, 2007
Cause of Death: Gunfire
Ohio 2006
Reserve Deputy Lawrence M. Barnes, Sr.
Ross County Sheriff's Office, OH
EOW: Wednesday, October 18, 2006
Cause of Death: Struck by vehicle
Sergeant Dale Rodney Holcomb
Ohio State Highway Patrol, OH
EOW: Thursday, September 28, 2006
Cause of Death: Automobile accident
Trooper Joshua Patrick Risner
Ohio State Highway Patrol, OH
EOW: Thursday, September 28, 2006
Cause of Death: Automobile accident
Police Officer Jonathan James "AJ" Schroeder
Cleveland Police Department, OH
EOW: Thursday, August 31, 2006
Cause of Death: Gunfire
Deputy Sheriff Ethan G. Collins
Fairfield County Sheriff's Office, OH
EOW: Wednesday, January 4, 2006
Cause of Death: Automobile accident
Ohio 2001
Trooper Frank Galvan Vazquez
Ohio State Highway Patrol, OH
EOW: Tuesday, November 6, 2001
Cause of Death: Vehicular assault
Police Officer Terry McDowell
Whitehall Police Department, OH
EOW: Friday, August 24, 2001
Cause of Death: Gunfire
Police Officer Charles Leon McDonald
Forest Park Police Department, OH
EOW: Saturday, June 9, 2001
Cause of Death: Duty related illness
Lieutenant Christopher Neal Claypool
Columbus Division of Police, OH
EOW: Sunday, April 29, 2001
Cause of Death: Vehicular assault
Deputy Sheriff James Michael Salvino, Jr.
Cuyahoga County Sheriff's Department, OH
EOW: Saturday, February 17, 2001
Cause of Death: Automobile accident
Correction Officer Wayne Mitchell
Ohio Department of Rehabilitation and Correction, OH
EOW: Friday, February 2, 2001
Cause of Death: Automobile accident
Ohio 2000
Police Officer Kevin Curtis Crayon
Cincinnati Police Division, OH
EOW: Friday, September 1, 2000
Cause of Death: Vehicular assault
Police Officer William Jay Hetrick
Clay Township Police Department, OH
EOW: Monday, July 10, 2000
Cause of Death: Automobile accident
Police Officer Wayne A. Leon
Cleveland Police Department, OH
EOW: Sunday, June 25, 2000
Cause of Death: Gunfire
Trooper Robert Perez, Jr.
Ohio State Highway Patrol, OH
EOW: Monday, May 15, 2000
Cause of Death: Automobile accident
Ohio 1999
No Line of Duty Deaths
Ohio 1998
Detective Robert James Clark, II
Cleveland Police Department, OH
EOW: Wednesday, July 1, 1998
Cause of Death: Gunfire
Captain Charles Douglas Conley
Scioto County Sheriff's Office, OH
EOW: Saturday, May 9, 1998
Cause of Death: Automobile accident
Police Officer John Paul Kalaman
Centerville Police Department, OH
EOW: Monday, January 12, 1998
Cause of Death: Struck by vehicle
Ohio 1997
Police Officer Daniel J. Pope
Cincinnati Police Division, OH
EOW: Friday, December 5, 1997
Cause of Death: Gunfire
Police Specialist Ronald D. Jeter
Cincinnati Police Division, OH
EOW: Friday, December 5, 1997
Cause of Death: Gunfire
Sergeant Michael W. Muzychenko
Lyndhurst Police Department, OH
EOW: Tuesday, November 25, 1997
Cause of Death: Heart attack
Patrolman William Douglas Glover, Jr.
Ashtabula Police Department, OH
EOW: Tuesday, November 18, 1997
Cause of Death: Gunfire
Chief of Police William R. Ricketts
New Middletown Police Department, OH
EOW: Wednesday, April 2, 1997
Cause of Death: Automobile accident
Corrections Officer Shirlene A. Jenkins
Ohio Department of Rehabilitation and Correction, OH
EOW: Tuesday, February 11, 1997
Cause of Death: Heart attack
Police Officer Michael Blankenship
Ohio State University Police Department, OH
EOW: Monday, February 10, 1997
Cause of Death: Gunfire
Ohio 1996
Patrol Officer Hilary S. Cudnik
Cleveland Police Department, OH
EOW: Monday, December 30, 1996
Cause of Death: Gunfire
Patrol Officer Edward Claybrooks
Cleveland Police Department, OH
EOW: Saturday, December 28, 1996
Cause of Death: Heart attack
Lieutenant Duane M. Guhl
Fulton County Sheriff's Office, OH
EOW: Wednesday, October 30, 1996
Cause of Death: Struck by train
Sergeant Douglas Duane Springer
Coldwater Police Department, OH
EOW: Thursday, August 1, 1996
Cause of Death: Heart attack
Patrol Officer Brian Craig Roshong
Canton Police Department, OH
EOW: Monday, July 22, 1996
Cause of Death: Gunfire
Police Officer Jason K. Grossnickle
Dayton Police Department, OH
EOW: Thursday, May 23, 1996
Cause of Death: Gunfire
Police Officer I Carmen J. "Skip" Renda, Jr.
Youngstown State University Police Department, OH
EOW: Saturday, March 16, 1996
Cause of Death: Heart attack
Police Officer Derrik Lanier
Cuyahoga Metro Housing Authority Police Department, OH
EOW: Saturday, March 2, 1996
Cause of Death: Gunfire
Trooper James R. Gross
Ohio State Highway Patrol, OH
EOW: Friday, January 19, 1996
Cause of Death: Gunfire
Ohio 1995
Police Officer Keith Lee Evans
Columbus Division of Police, OH
EOW: Sunday, July 9, 1995
Cause of Death: Vehicular assault
Deputy Sheriff Chad Steven Edwards
Fairfield County Sheriff's Office, OH
EOW: Thursday, May 18, 1995
Cause of Death: Automobile accident
Sergeant Marc Muncy
Columbus Division of Police, OH
EOW: Wednesday, April 5, 1995
Cause of Death: Automobile accident
Lieutenant John Paul Gisclon
Ashland County Sheriff's Department, OH
EOW: Saturday, January 14, 1995
Cause of Death: Gunfire
Ohio 1994
Patrolman Robert A. Stefanov
Garfield Heights Police Department, OH
EOW: Thursday, December 8, 1994
Cause of Death: Vehicle pursuit
Patrolman Michael W. Brown
Garfield Heights Police Department, OH
EOW: Thursday, December 8, 1994
Cause of Death: Vehicle pursuit
Patrolman George R. Knaff
Akron Police Department, OH
EOW: Saturday, November 5, 1994
Cause of Death: Vehicular assault
Sergeant Dennis N. Glivar
Garfield Heights Police Department, OH
EOW: Sunday, August 14, 1994
Cause of Death: Gunfire
Lieutenant Michael J. Lutz
Muskingum County Sheriff's Department, OH
EOW: Tuesday, July 12, 1994
Cause of Death: Gunfire
Correction Officer Dennis Lee Stemen
Ohio Department of Rehabilitation and Correction, OH
EOW: Tuesday, July 5, 1994
Cause of Death: Automobile accident
Deputy Sheriff Ronald L. Coen
Franklin County Sheriff's Department, OH
EOW: Thursday, January 27, 1994
Cause of Death: Automobile accident
Ohio 1992
Corrections Officer Thomas Davis, Jr.
Ohio Department of Rehabilitation and Correction, OH
EOW: Thursday, June 25, 1992
Cause of Death: Stabbed
Detective Sergeant Millard Williams
Youngstown Police Department, OH
EOW: Tuesday, April 14, 1992
Cause of Death: Automobile accident
Patrolman Ben James Franklin
Akron Police Department, OH
EOW: Friday, January 10, 1992
Cause of Death: Heart attack